孙氏暖通
Manifolds for in-floor
产品品质 是我们永远的追求

SUN1117---Assemble the diversity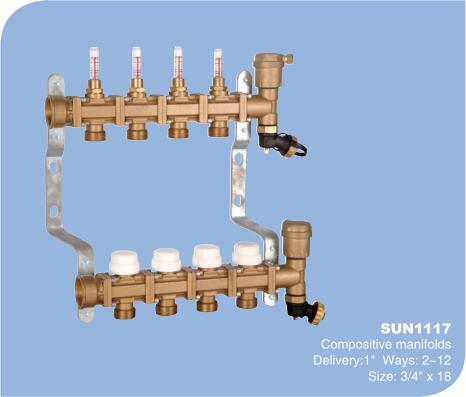 Performance and parameters

1、main pipe process by cnc machining after hot forging forming,the manifolds consist of separated manifolds and compositive manifolds.

2、each outlet on the manifold is equipped with a manual valve.

3、each return way with valve,electri actuator instead of handwheel and to control each room temperature.

4、 separated and compositive manifolds center distance 210 mm.

5、branch pipe distance: 50 mm.

6、 branch pipe diameter: 3/4 "x ф 18.
Product size
■

■

A

B

C

D

E

F

123.33

1223

1234

1234

1234

1234

123

123